As Bitcoin increases in popularity across Nigeria, locals have started familiarizing themselves with the ins and outs of cryptocurrency trade. Whether you're a first-timer or trying your hand at Bitcoin trade after a hiatus, getting a good grasp on the basics is essential.
While Bitcoin is one of the safest, accessible, and lucrative digital currencies in Nigeria, starting off on the wrong foot can backfire in the long run. Instead, developing a strong understanding of the process will help you rack up a substantial profit and make online transactions much easier.
We've rounded up five things you should know before investing in Bitcoin in Nigeria. Let's dive in!
1. Bitcoin's Price
You may have heard about the importance of keeping an eye on fluctuations in Bitcoin price and additional trends that directly impact the graph. We'll double down on this; carefully analyzing the current price and past trends is crucial.
If you have an eye for detail and can see yourself consistently keeping up with fluctuations, you're cut out to become a seasoned Bitcoin trader.
Once you invest in the currency, you'll have to assiduously monitor market value and make smart decisions accordingly. Buying, storing, and selling at the right time based on your observations will help you tap into incredible profits.
2. Bitcoin's Decentralized Nature
Understanding that Bitcoin is decentralized is essential for people who are freshly starting off. In other words, Bitcoin is not under the control of the central government or financial institutions. This makes it much more resilient, stable, and reliable.
Unlike traditional currencies, Bitcoin is not controlled by external forces, including inflation, which helps you steer clear of potential devaluation.
In addition, you don't have to worry about it possibly being seized by a third party.
3. Enhanced Accessibility
As a globally recognized digital currency, Bitcoin allows any business to receive payments at any place or time. Nigerian businesses with an international clientele can easily send/receive money without worrying about exorbitant additional fees.
Remember, all cryptocurrencies are decentralized, i.e. there's no external influence. Since the interaction only involves the two parties directly partaking in it, there are no transaction fees.
4. Increased Diversification
While Bitcoin is the most popular cryptocurrency in the world, it's not the only cryptocurrency in the world. Litecoin and Ethereum are two equally lucrative options.
In essence, you can diversify your crypto investments any time you want. This is a great way to avoid putting all your eggs in one basket and make smart investments for greater financial stability in the long run.
5. Complete Anonymity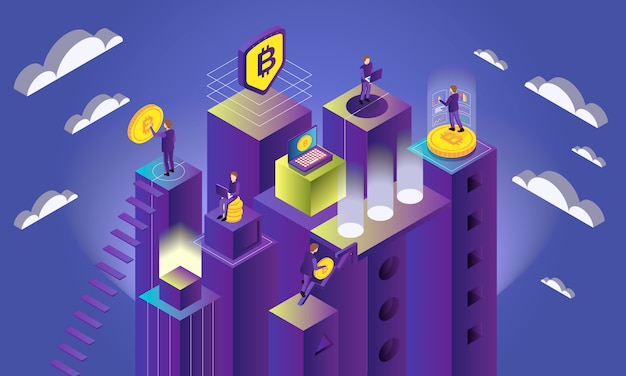 Understanding the extent of privacy protection before you invest in Bitcoin is essential. The digital currency is designed to ensure secure transactions. In addition, the identity of the individuals or groups involved is never disclosed.
At a time when financial fraud and the risk surrounding transactions is at an all-time high, this is a great way to make a secure purchase. Bitcoin users are attributed numerical codes for identification. In some cases, they may receive pseudonymous handles.
Kick-start Bitcoin trading in Nigeria by heading over to our digital currency exchange platform. Whether you're interested in buying or selling Bitcoin, we can help you get started! Our secure, fast, and reliable system helps users engage in cryptocurrency trade across Nigeria.
Call 971501249114 for more information or sign up to make smart investments!
You can also trade on WhatsApp for enhanced convenience.